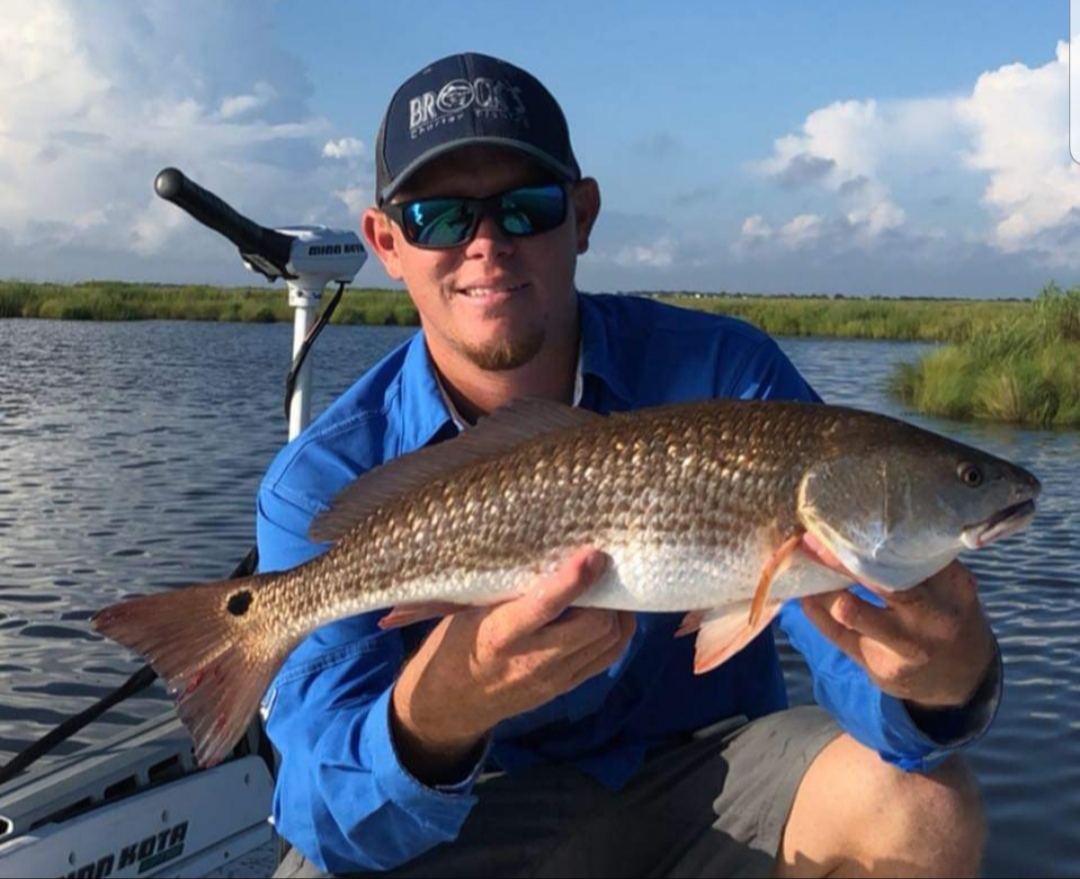 Captain Chris Ledet was born and raised in Marrero LA. Born into a fishing family, Chris can't really ever remember a time when fishing wasn't a part of his life. In addition to sport fishing for redfish and speckled trout, Chris also cut his teeth doing commercial fishing activities with his family. They worked on big boats fishing for crabs and shrimp in the rich bayou waters of Lafitte, LA.
Chris can remember days in Empire, LA when limits of speckled trout were the norm. He looks back on those days with a deep fondness and this feeling is ultimately what drove him to be a charter captain. He wants to recreate his early experiences on the water for his customers. He loves to see a new group of customers arrive who don't know what to expect only to fall in love with Louisiana marsh by the end of their trip.
Captain Chris has been guiding for 3 years now. He prides himself on his hospitality and sharing his passion for fishing with his clients helps keep him fresh and ready for a new day here at Louisiana Fishing Charters.
Chris' favorite thing about being a guide is having a group of first timers who he can give an awesome experience that they will never forget. Not to be mistaken though, he equally loves having our return customers on board so they can laugh and cut up together as they build a client-guide relationship.
Captain Chris love his to put his clients on speckled trout when conditions are right. His favorite times for this are late fall and early spring. When the trout are not biting, he has no problem switching over to redfish. He is always ready to put his lifetime of knowledge to use to find fish for his clients.
Don't wait another minute, book with Louisiana Fishing Charters now and see what fishing with Captain Chris is all about.