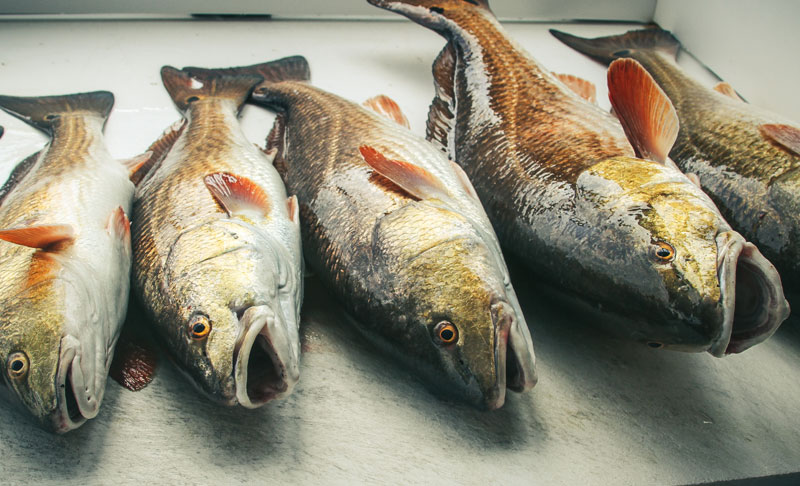 Los Islenos Delacroix Island Louisiana Fishing History
No one ever said fishing in the month of February is easy in Louisiana. In fact, that feeling goes way back to the times when Delacroix, LA was inhabited mostly by Spanish migrants called Los Isleños.
These people came to Louisiana from Spain in the late 1700's. Little by little they settled at Delacroix and came to view it as an island. Delacroix is not exactly an island but it is surrounded by some of the most fertile waters in the entire United States. So, since they came from the Canary Islands and they lived at Delacroix "Island" they called themselves "Los Isleños" which in Spanish means "The Islanders".
These hardworking people first made their living mostly as cattle farmers, but as the cattle farms were bought out by large sugar cane plantations who were capitalizing on the proximity to the port of New Orleans, the Canary Islanders moved further east to the bayous of Delcaroix. It was here they fought themselves to fish and trap for a living.
One of the ways they held on to their heritage was to sing songs in Spanish called decimas. One of the most well known decimas is about how hard it is to be a crab fisherman during the month of February.
February in Delacroix can be a month of extreme weather swings. For inshore fishing this means the tide can drop out severely in some of our favorite redfish ponds. The water temperature can also make big changes in a matter of a couple days sending speckled trout to deeper water. This is why it is imperative that we scout on our off days. The last thing we want to do is to not be able to react to a weather change during our charter trips. While we also take some time to enjoy the things going on in New Orleans this time of year- Mardi Gras, king cakes, and festivals - we know that it's also a time that separates the boys from the men on the water.
The valuable information that we find on our scouting trips let's us better pattern the fish and share those results with our customers here at Louisiana Fishing Charters. We take our work very seriously, and that work is the business of catching fish, so we are not afraid to spend plenty days on the water scouting for fish- especially in the month of February.
Captain Randall Shaw
Louisiana Fishing Charters
Delacroix, LA
www.La-Charters.com