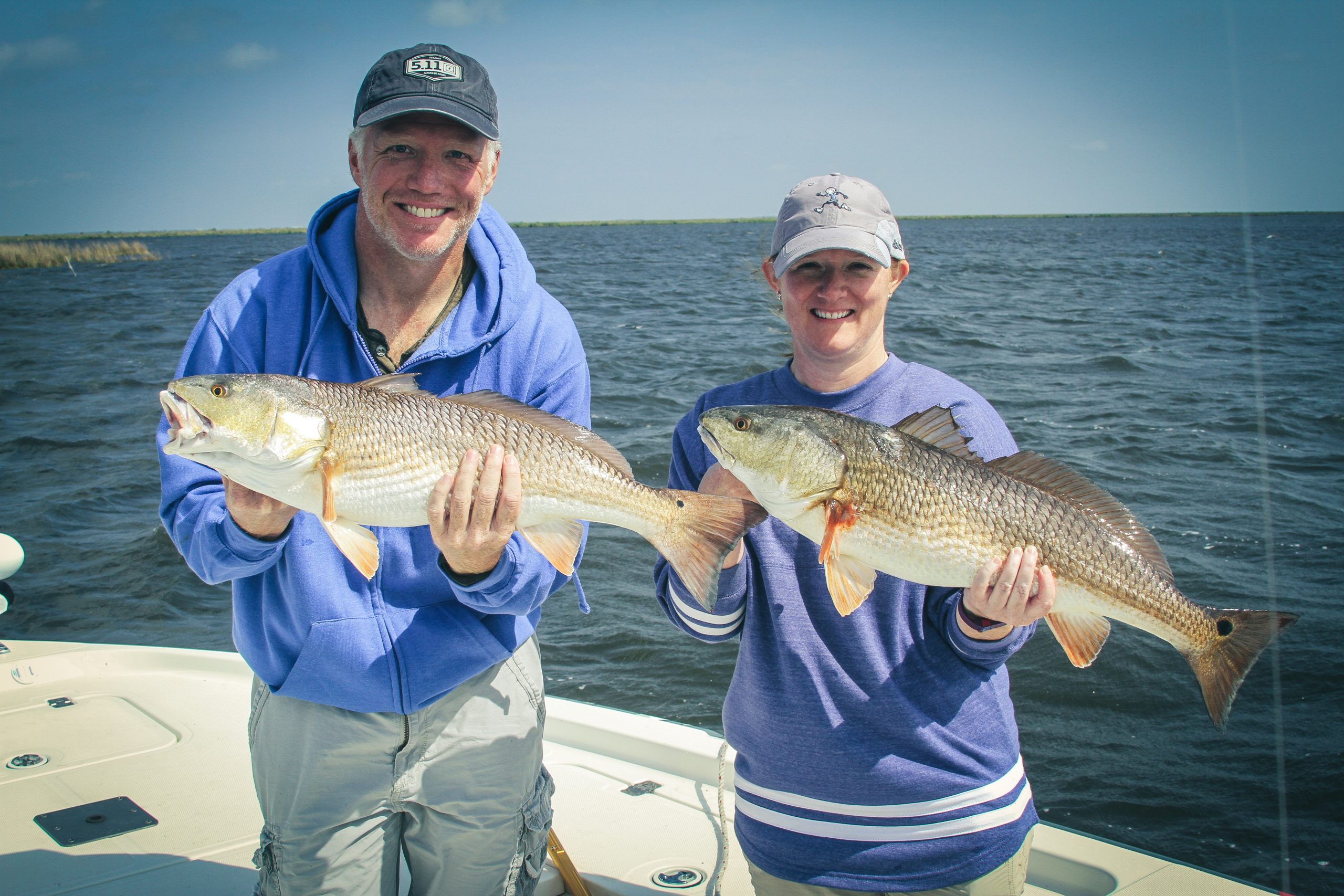 The month of January is one of the best times of the year to go fishing! Redfish and sheephead are both in abundance, providing ample opportunities to catch your limit. Read on to learn more about these two species and the best ways to catch them.
Redfish Piled Up in the Shallows
It's no secret that this time of year, redfish can be found piled up in the shallows. You may find them schooled up in certain areas, which makes it easy to fill your box quickly. A cork with a jig head or a free lined jig head works best when targeting these fish. If you're lucky enough to have low water, sight fishing can be a fun way to target them as well.
Sheephead Appear in Huge Numbers
Don't forget about sheephead! This species migrates from their offshore homes towards shoreline depths just before they spawn in March. They are always ready for a bite, given that they need all the energy they can get for spawning season. As with redfish, jigs on corks or free lined are great options for catching these tasty fish.
If you haven't already planned a fishing trip for this month, now is definitely the time! With plenty of redfish and sheephead around, you'll be sure to have some luck—not to mention a delicious dinner! Remember, January is one of those rare months when fishing is as good as it gets so don't miss out on all the fun and action available this month!