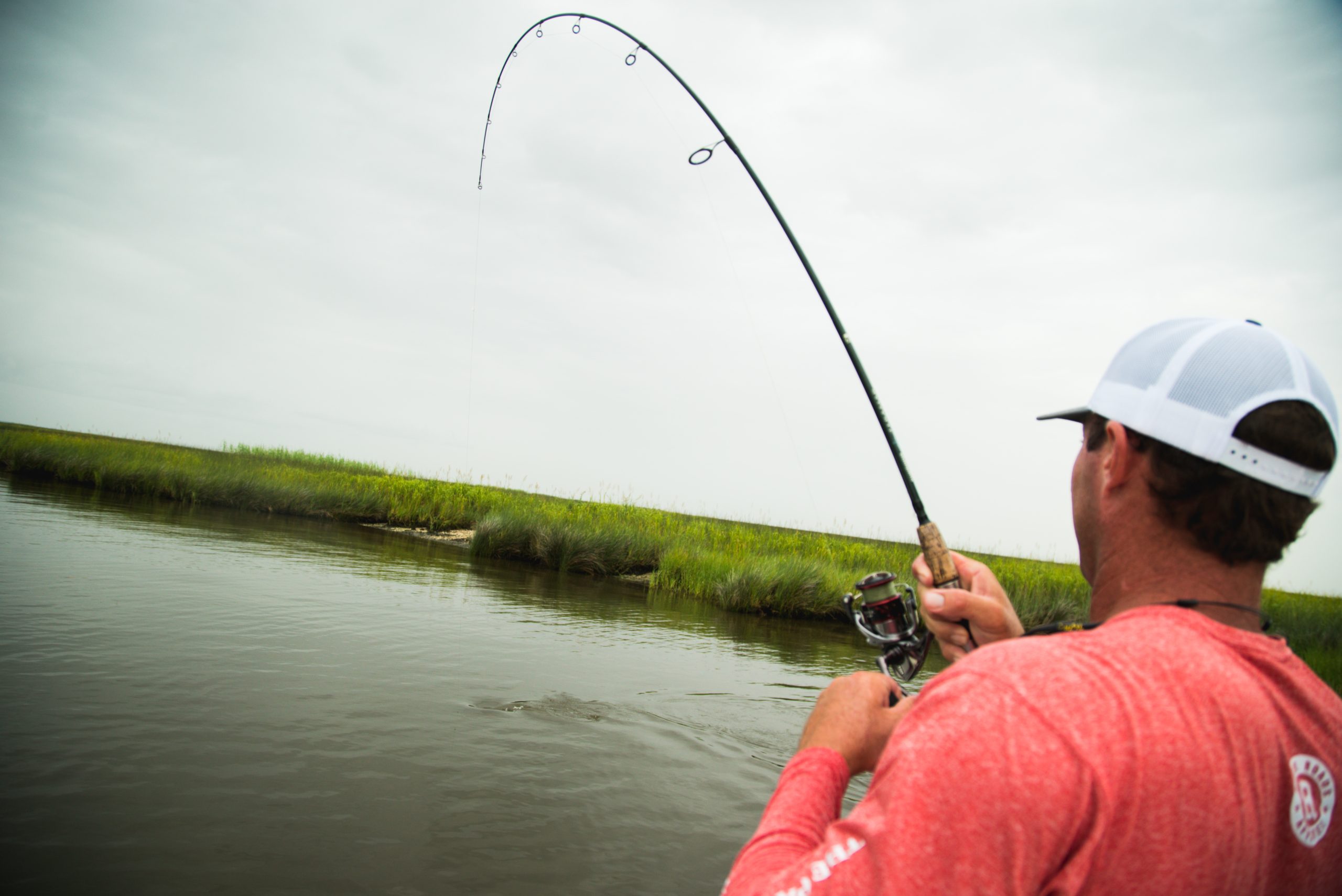 Fishing in Delacroix Louisiana can be a blast any time of year, but if you're looking to target redfish and speckled trout specifically, then fishing inshore in May is the way to go. In this blog post, we'll give you all the information you need to make the most of your trip – from what lures and bait to use, to where the best spots are. Let's get started!
Redfish have made their transition and are now active on the edges of the Delacroix marsh. The reds have been eating white shrimp, crabs and bull minnows. The redfish are also schooling up in the deep channels and on the flats. You can catch them on live bait, but artificial work just as good. Soft plastics such as Vudu shrimp, DOA CAL and Z-Man swim baits work great.
Speckled trout fishing has been red hot inshore. The specks have been eating live bait, but they will also hit lures. MirrOlure soft plastics such as the 52M, Catch 2000 and Lil John work great. You can also use topwater lures such as the Heddon Super Spook Jr and the Rapala Skitter Walk. The trout are also hitting live bait such as shrimp and minnows.
So, there you have it! Everything you need to know about fishing inshore in May in Delacroix Louisiana. Be sure to check back next month for our guide to fishing inshore in June!
If you want to learn out on the water with us, then click the book now button and spend a day learning all about the marshes of Louisiana with one of the guides at Louisiana Fishing Charters. We'll show you everything you need to know to have a successful day of fishing, no matter what time of year it is!
Book Now!
Louisiana Fishing Charters- Delacroix Island Location
(504)669-1263
info@la-charters.com
Louisiana Fishing Charters