Louisiana Fishing Trips, Charters and Lodging
Looking for the ultimate angling adventure? Look no further than Louisiana! Our fishing trips offer the perfect combination of fishing charters and lodging to make your trip truly unforgettable.
Delacroix/ Hopedale/ Shell Beach, Louisiana, is home to some of the biggest Bull Redfish, Speckled Trout, Sheepshead, and Black Drum. All of which are incredible, hard-hitting salt-water fish species to catch.
Southern hospitality, hassle-free booking, and cozy accommodations.
Come and Experience Louisiana Fishing at it's Finest
Louisiana is known for its incredible fishing opportunities, offering a wide range of freshwater and saltwater options that are sure to excite any angler. Whether you're looking to catch bass in one of the state's many lakes, or reel in redfish and speckled trout in the bays and estuaries, Louisiana has something to offer for every type of fishing enthusiast.
But it's the saltwater fishing that truly sets Louisiana apart. The state's extensive network of marshes, bayous, and coastal waters provide habitat for a wide variety of game fish, including redfish, speckled trout, and flounder. The fertile waters of the Mississippi River Delta also attract a variety of pelagic species, such as blue marlin, sailfish, and yellowfin tuna.
With its unique blend of freshwater and saltwater fishing opportunities, Louisiana is a paradise for anglers of all levels. So whether you're a seasoned pro or a first-time fisherman, come experience the excitement and beauty of Louisiana's fishing scene for yourself.
Experience some of the best in-shore fishing trips Louisiana has to offer!
Reel in the action, Redfish, Speckled Trout, Sheephead, Black Drum and so much more!
Fishing Louisiana Gulf Coast
The most exciting Louisiana inshore trips for big bull redfish or a local favorite the speckled trout. Louisiana contains a diverse range of fish species that include: redfish, speckled trout, flounder, and many more, making it an ideal location for a fishing adventure.
All- Inclusive Louisiana Fishing Trips & Packages
Louisiana is a prime destination for fishing enthusiasts from around the world. With its diverse waterways, from the Mississippi River to the Gulf of Mexico, Louisiana offers some of the best fishing experiences in the United States. One of the best ways to make the most of your fishing trip is by choosing Louisiana fishing charters.
Fishing charters in Louisiana offer a variety of packages tailored to suit different budgets and preferences. These packages typically include everything from fishing gear and equipment to expert guides and comfortable boats. Our fishing charters can also offer accommodation, transportation, and meals that can also be included with packages, making it easy for visitors to plan their entire fishing trip without any hassle.

Another advantage of choosing Louisiana fishing charters, is the flexibility and convenience we offer. With a fishing charter, you can choose the type of fish you want to catch, the duration of your trip, and the level of comfort you require. You can also opt for specialized fishing charters that cater to specific interests, such as alligator hunts and cast and blast options.
Get Hooked Up with Louisiana Fishing Charters
A seasoned angler or a beginner, our team will provide all the necessary equipment and expertise to ensure you have a successful and enjoyable trip. With a variety of charter options to choose from, including inshore and offshore fishing trips, Louisiana Fishing Charters, has something for everyone. So if you're looking for an unforgettable fishing adventure in Louisiana, look no further than Louisiana Fishing Charters!
Guided Exploration of Louisiana's World-Class Fishing Destinations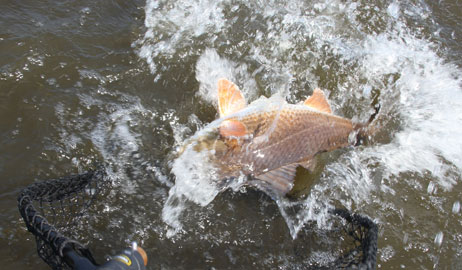 Louisiana Fishing Trip Packages and Accommodations
Our guides work together to find fish for their customers and with the amount of time they spend on the water, they can track schools of fish as they move around the marsh each day.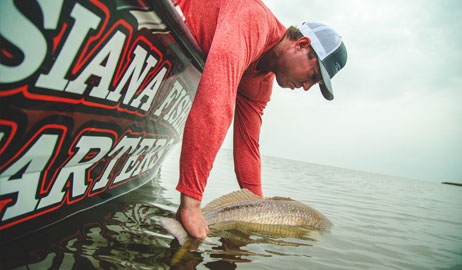 Louisiana Fishing Guides
Louisiana is called "Sportsman's Paradise" and for good reason. Our rich ecosystem provides ideal habitats for some of the most sought after fresh and saltwater species of fish, birds, alligators and serves as a breeding ground for all.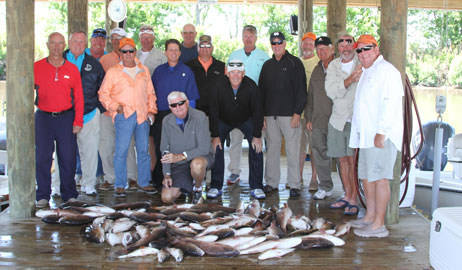 Louisiana's All Inclusive Fishing Resorts & Charters
Louisiana Fishing Charters offers one of the most comprehensive and exclusive all-inclusive fishing experiences not only in Louisiana, but in the entire gulf south. Located in Delacroix Louisiana, you will feel as if you have gone back in time and entered the beautiful and isolated south eastern Louisiana coastal delta.
Corporate Fishing Charters and Pricing:
Where Networking Meets Relaxation & Fun, out on the Water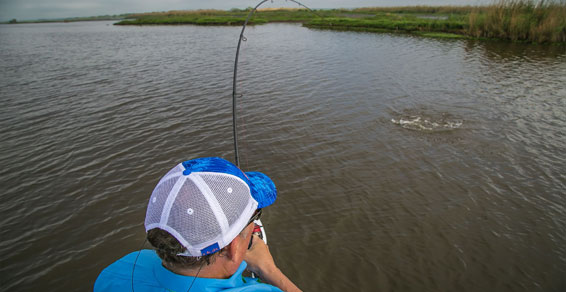 Fishing Trip Pricing
Fishing trips that get talked about for
years to come!
Whether you are interested in staying at one of our on-site fishing lodges us or just fishing for the day, you may be asking yourself, how much for this incredible Louisiana fishing adventure? Well how do you put a value on an such an unforgettable Louisiana fishing trip? Smack-dab in the middle of "Sportsman's Paradise".
Lasting memories will be made here and possibly talked about for years to come. Permanent bonds between fellow anglers and the opportunity to go toe-to-toe with some of the largest Redfish you have ever seen!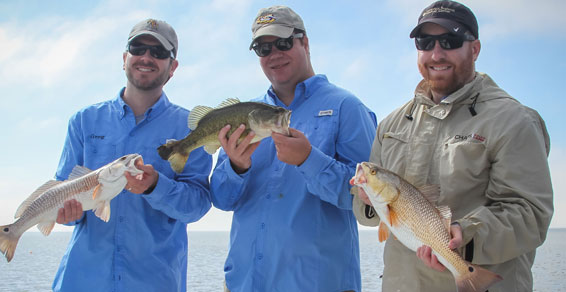 Corporate Fishing Charters
The Ultimate Team Building, Bond Forming Outdoor Activity
We also offer inshore fishing charters customized to corporate groups. We are experts at accommodating large groups for meetings, team building exercises, award trips, and client entertainment. This means everything from transportation to boarding at the lodge.
After the purchase of the fishing license, which we can also help with, we can take care of the rest. Your clients and employees are just as important to us as they are to you. This means you won't have a crew yelling or barking orders at your guests or showing anything less than perfect professionalism.
Located 30 Miles from downtown New Orleans
The short drive from downtown New Orleans to Delacroix, Louisiana, takes you on a scenic route through St. Bernard Parish. It's a journey that offers a glimpse into the area's rich history, culture, and natural beauty. After leaving the city behind, you will pass through charming neighborhoods and quaint towns before reaching Delacroix, located approximately 30 miles away. Along the way, you'll cross over bridges that offer stunning views of the bayous and wetlands, and you might even spot some alligators basking in the sun. Once you arrive in Delacroix, you'll be ready to embark on your exciting inshore fishing adventure.
Latest Louisiana Fishing Reports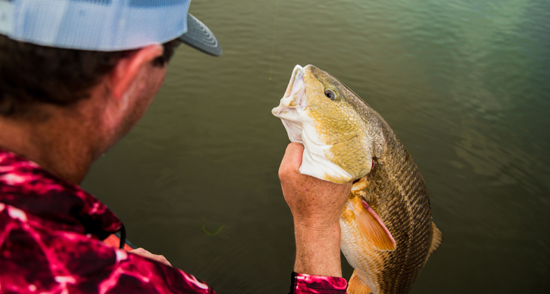 Summary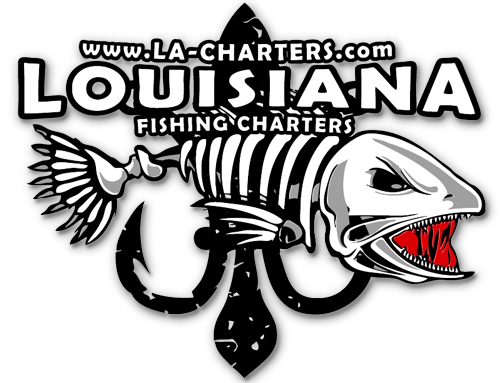 Service Type
Louisiana Fishing Charters & Outdoor Guides
Provider Name
Louisiana Fishing Charters
,
4253 Delacroix Hwy
,
Delacroix
,
LA
-
70085
,
Telephone No.(504) 669-1263
Area
Description
Fishing Charters, Duck Hunts, Alligator Hunts and Nighttime Bow Fishing Adventures just minutes from New Orleans Louisiana.