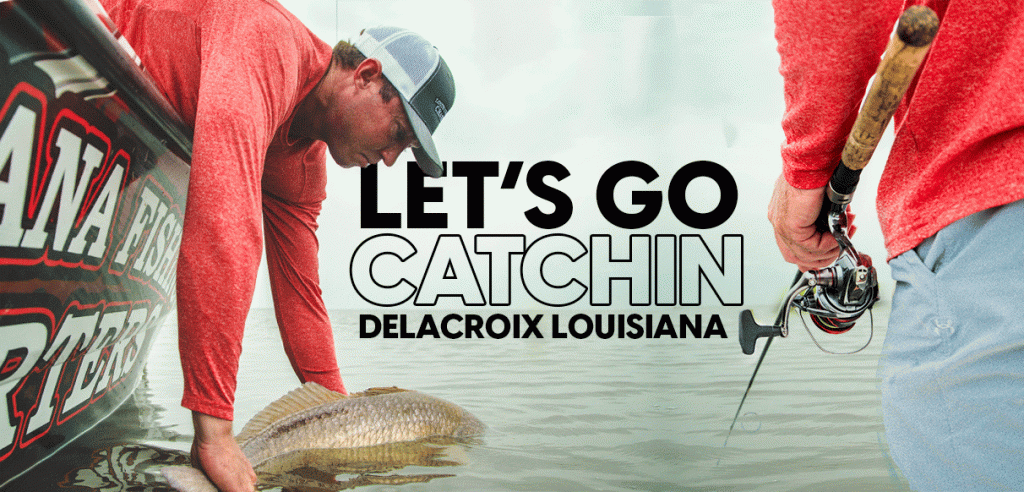 Best Fishing Charter New Orleans has to Offer
We offer the most exciting fishing trips New Orleans has to offer. Our exclusive guide service, Louisiana Fishing Charters, is the most professional in the business. We can assure you that you will be greeted each morning by one of our friendly guides with a clean boat and top notch fishing equipment. Our guides work together to find fish for their customers and with the amount of time they spend on the water, they can track schools of fish as they move around the marsh each day.
Best-inshore fishing trips
We fish year round at Louisiana Fishing Charters. That's just what we do. We are blessed with the best-inshore fishery in the United States and a mild winter that allows us to continue fishing. We target a variety of species such as redfish, speckled trout, flounder, black drum, and sheepshead. However there is no doubt that the king here is the redfish.
Redfish (Red Drum)
Known locally as the redfish, Red Drum (Sciaenops ocellatus), is a game fish that makes it's home from the far inland reaches of our brackish marshes all the way to the green waters of the Gulf of Mexico. The redfish is a mainstay here at Louisiana Fishing Charters for their impressive fights and abundant numbers in our marshes. Years of experience has helped us develop the most effective techniques for catching them. We want to use this knowledge to take you on the redfish trip of a lifetime.
Beyond the sporting fun of these fish, they are also very pleasant table fare. When you fish with us, we can recommend the best ways to cook redfish and will gladly package your fresh fish fillets to take home with you.
Action-packed fishing all year round
There is really no "best" season to come fishing at Louisiana Fishing Charters and Pelican Resort. Our inshore species feed actively year round and our experienced guides track them as they move through seasonal patterns.
Our favorite thing to do for our customers is to find big schools of fish in the marshes of Delacroix. We like to fish schools because our customers can often catch a few at a time. It's a very rewarding feeling to watch people experience this for the first time. There's lots of hooping and hollering as everyone's rod is bent over reeling in fish.
Quality fishing trips for you and your guests
One of the details we also pay attention to is quality of our equipment. When you are a fishing guide in Louisiana you have to have equipment that can stand up to the long fights our fish put up. We keep our equipment up to date and in top shape. The last thing we want here at Louisiana Fishing Charters is for a client to lose the fish of a lifetime because our equipment is not up to par. Our boats are always clean and comfortable and we want to offer our clients a first-class experience.
After a full day of fish catching and a full cooler of fresh fish to take home, our clients often head to the city in search of some fine New Orleans cuisine. Our charter captains can recommend a lot of good places to eat around town. Delacroix is just a short 45 minute drive from the French Quarter so you can enjoy the finest cooking in all the world in the same day you experience our world class fishery.