Throughout it's years, Louisiana Fishing Charters has made professionalism a cornerstone of what we do. When a group of clients show up we want them to feel like they have known us for a long time- even if it's the first day we meet. We will always greet you with a smile, a clean boat, and top quality equipment to fish with.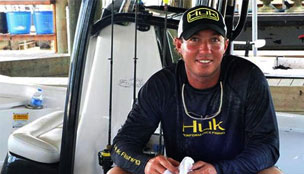 Captain Randall
Sorry for the delay we are currently out on the water check back soon as an update will be available shortly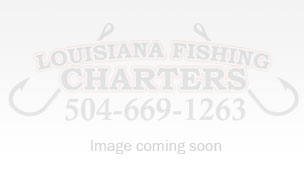 Captain Corey

Capt Corey Gradwohl born and raised in Metairie La. As a young boy, Capt Corey learned a lot about the abundance of fish and wildlife in the marshes of Southeast Louisiana. His Dad took him to a buddy's camp in Ostrica, LA where they would hunt and fish all around the Breton Sound Basin.
Staying at a camp with their friends was more than a hobby for Corey and his Father-it was a lifestyle.  An abundance of speckled trout, redfish, and bass could be found not far away. The camaraderie of having a group of guys together enjoying the outdoors is something Corey would never forget and is a big part of what drove him to be a charter captain. He enjoys the same good times with his clients on his charter trips.
Beyond catching fish, Captain Corey just enjoys being out on the water. He love to be surrounded by nature. He loves seeing his clients never knowing what they might catch next.
In addition to working as a fishing guide, Captain Corey is also a firefighter in Jefferson Parish. He uses his experience as a firefighter on his days as a charter captain. He has learned through emergency situations that every day is different. You have to learn to study your conditions and adapt to them accordingly. He uses this mentality when finding fish for his customers on a daily basis.
Captain Corey fishes in a 24 foot Skeeter bay boat. He can take up to four clients at a time and fish them all comfortably. When our clients fish with Captain Corey he will use his knowledge to locate speckled trout and redfish. He loves the challenge of a new day and he will help guide you through your experience on the water.
Come on down on a trip with Louisiana Fishing Charters and see what fishing with Captain Corey is all about!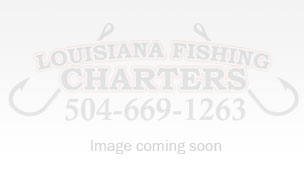 Captain
Sorry for the delay we are currently out on the water check back soon as an update will be available shortly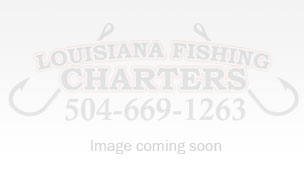 Captain
Sorry for the delay we are currently out on the water check back soon as an update will be available shortly
Fishing Trips of a Lifetime...Everyday!
Louisiana Fishing Charters was founded by Captain Randall Shaw. Captain Randall grew up with a passion for inshore fishing. As a teenager he fished from the shorelines of Lake Pontchartrain and learned the annual habits of the redfish, speckled trout, and other inshore species that move in and out of the lake. As soon as he was old enough to drive he bought his first boat and began exploring the marshes of Delacroix, Hopedale, and other nutrient rich wetlands surround the New Orleans area.
As and adult, it wasn't long before Captain Randall left the hustle and bustle of the working world and set up shop full time building Louisiana 's best fishing charter sevice.
He chose Delacroix as the base of his operations for it's seemingly endless areas to fish and it's robust fish population. His main goal with LFC was to create the most professional and friendliest charter fishing business in the industry.
Our lodging is second to none in Southeast Louisiana and we will make sure your stay is not one to forget. Our close proximity to New Orleans can make for a fun day of fishing followed by a trip to one of the top culinary and cultural meccas in the world.
Unfortunately, we can't control the fish, but as part of our commitment to providing a great experience, we track schools of fish annually as the move around the marshes of Delacroix. Our team works together to make sure all of our boats are in the position to catch fish. We study our weather and tide guides daily to ensure we understand fish patterns for that particular day. We make sure to stock our boats with the right lures and bait for the species we target. When it comes to putting our clients on fish, we promise our efforts will exceed your expectations.
We do have to brag on the quality of inshore fishing here in Southeast Louisiana. We believe this is the best inshore fishery in the entire United States. We hope that you will come join us here at Louisiana Fishing Charters and experience a fishing trip that you will never forget.
At Louisiana Fishing Charters our mission is simple- we put our clients on fish and we do it in the most professional manner in the charter fishing
industry. We live and breath this stuff. We pay attention to every detail whether it be the cleanliness of our boats or rigging up the perfect
equipment to reel in the day's catch.